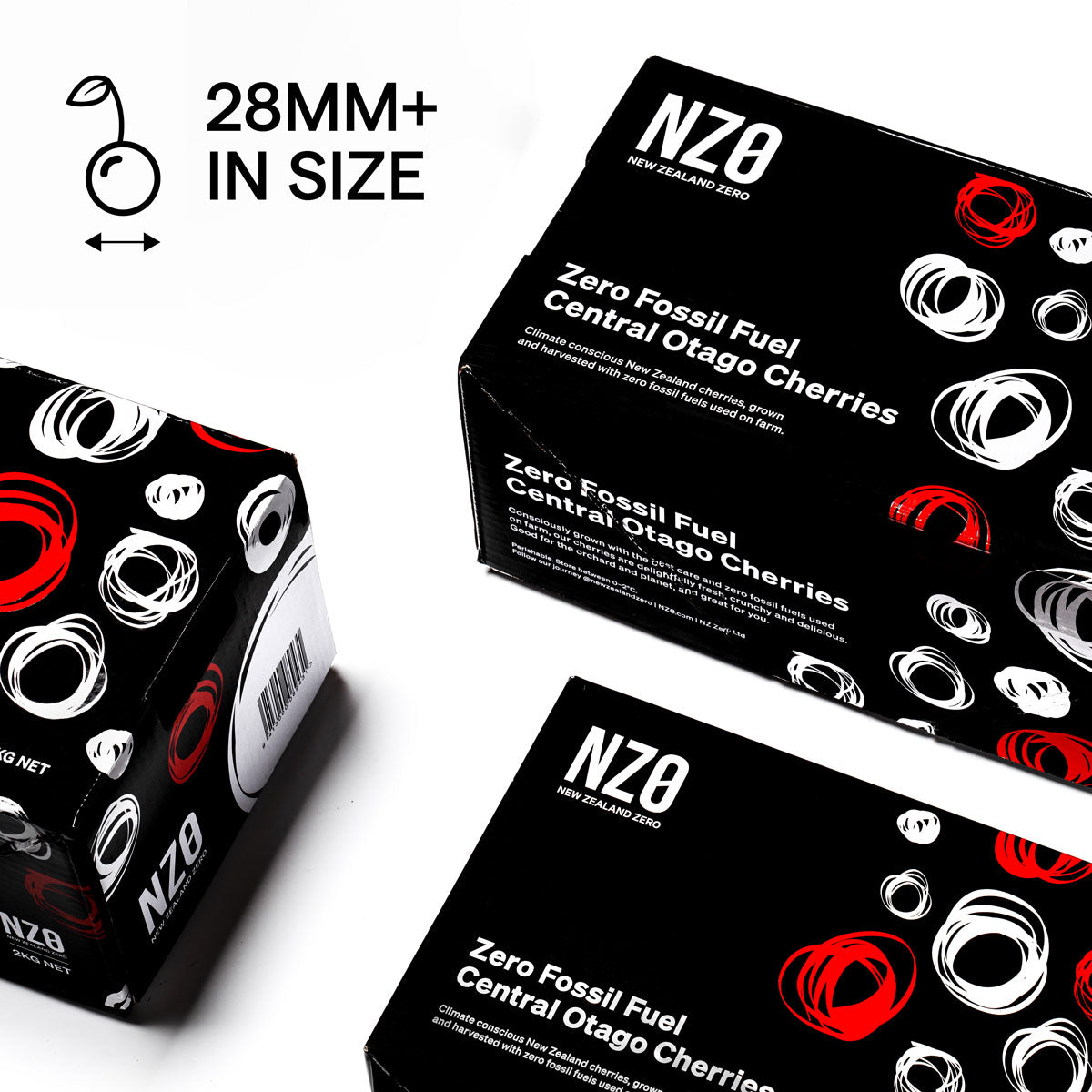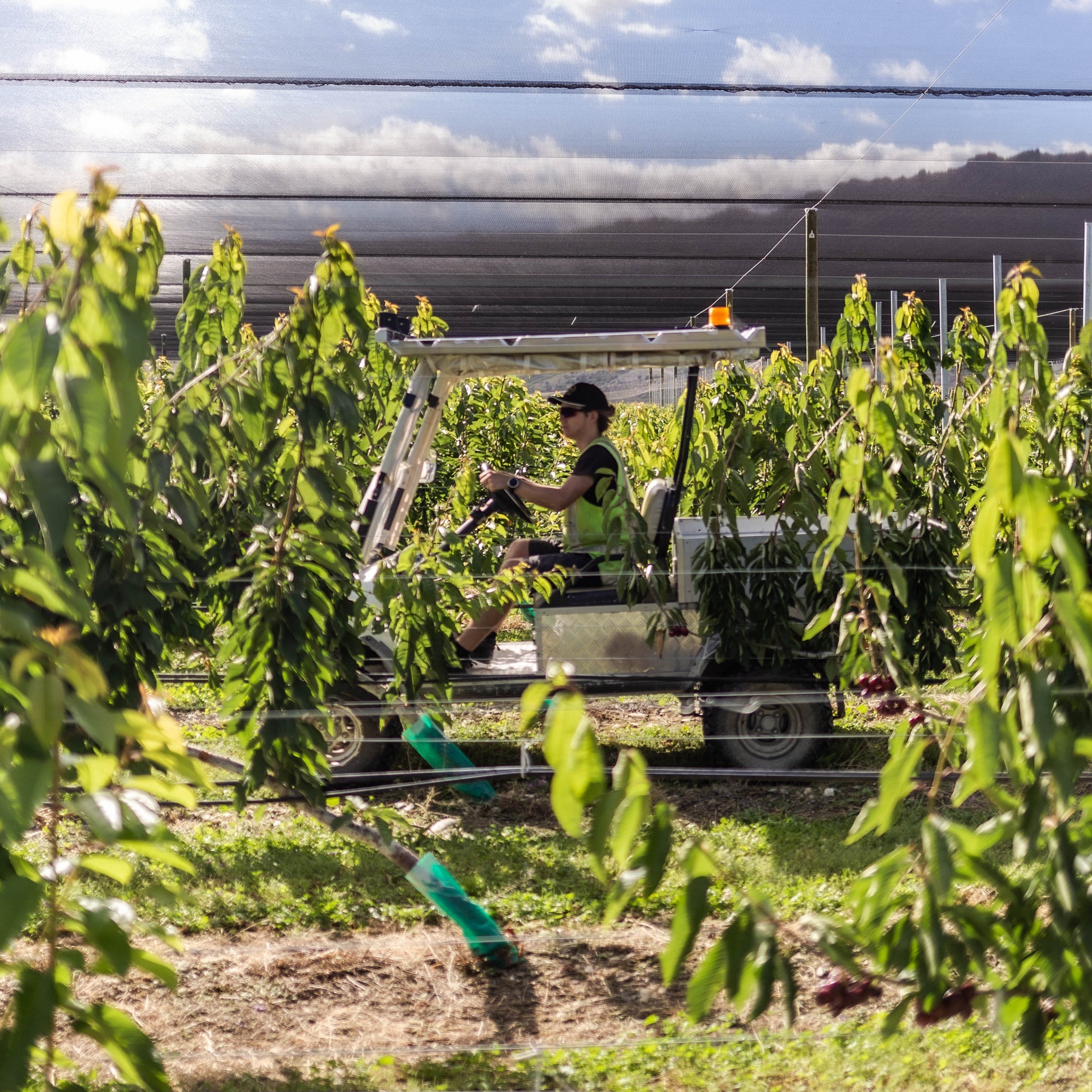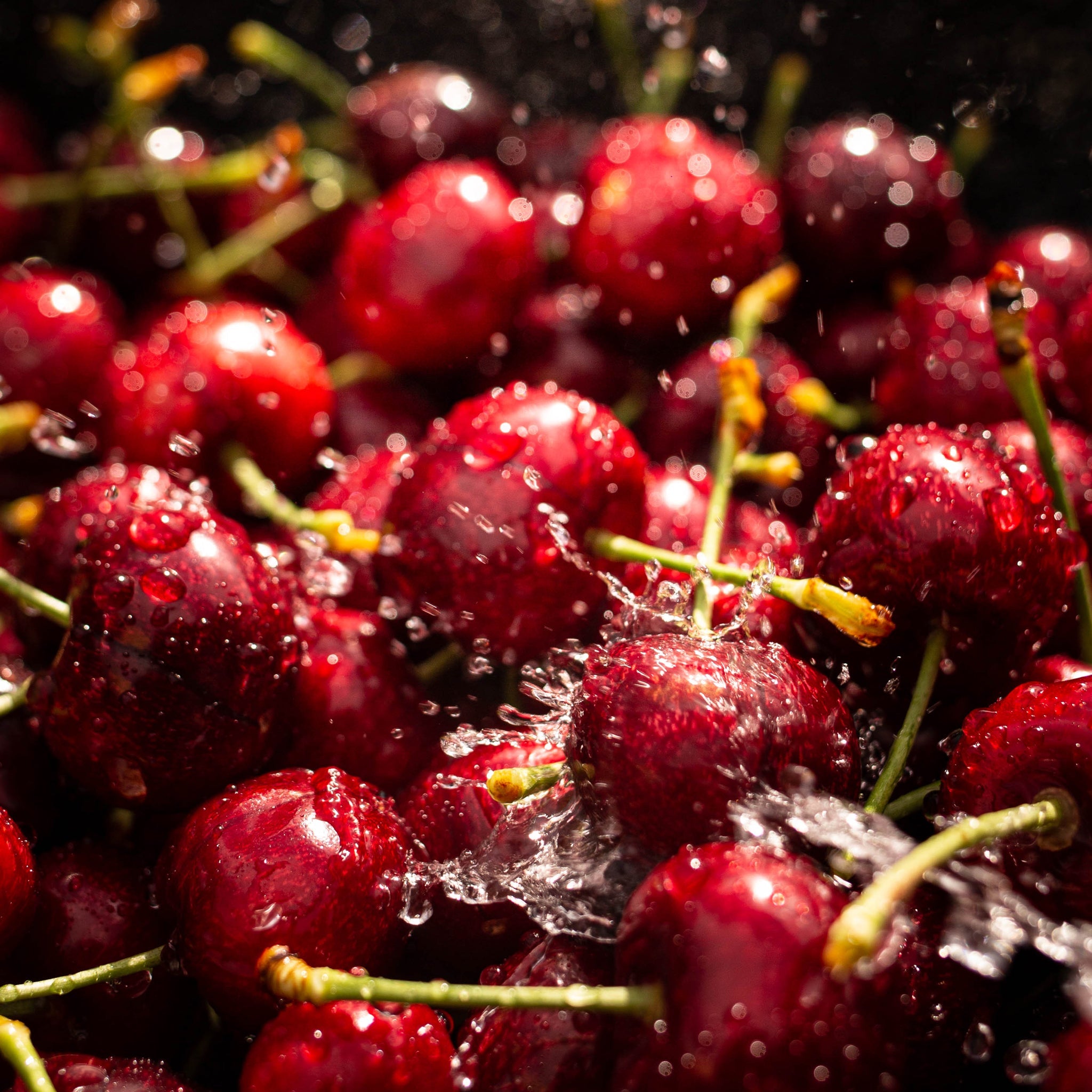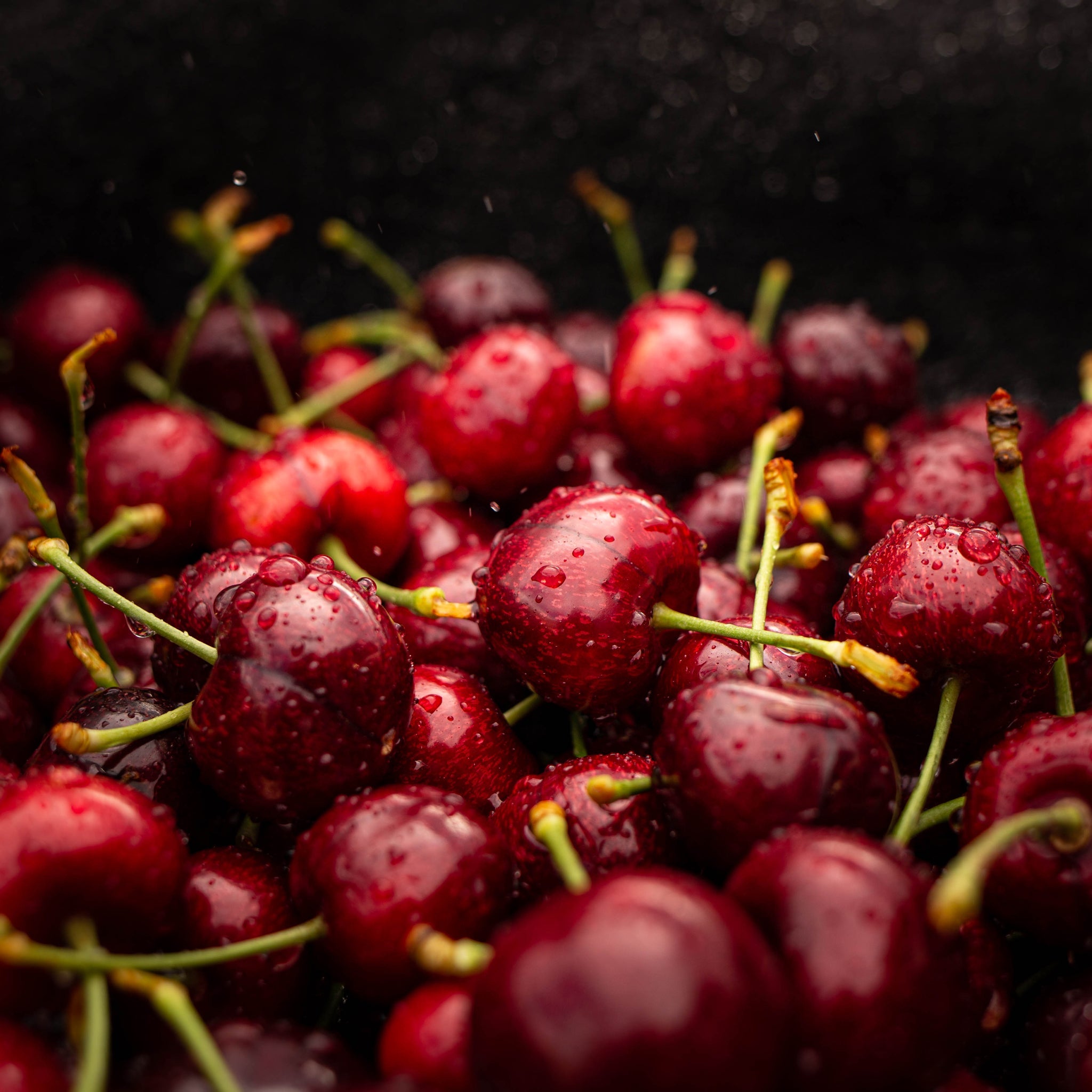 6 x 2KG Boxes (12KG Zero Fossil Fuel Cherries). 28MM+ or larger.
The perfect option to share round with family and friends during the holiday season, this package will deliver 6 x 2KG boxes of our premium, export grade cherries, all of which are at least 28MM wide or larger.
Packed with flavour and goodness, they've been freshly picked and are plump, juicy, sweet and delicious as ever. The best bit? They've been consciously grown with the best care, no fossil fuels and zero emissions.
Expected Delivery & Timeframe - January
The harvest window for our cherry varieties is early to mid January, ensuring our cherries are at their peak ripeness when harvested. We will be in touch once we have a confirmed harvest dates providing notice before delivery. 

Express (Urban) - North & South Island NZ
Please select this option if you live in metropolitan areas in New Zealand (larger cities and towns across New Zealand). 
Express (Local) - Central Otago & Queenstown Lakes District
Please select this option if you live in either Central Otago, or the Queenstown Lakes District. 
Pick Up - Forest Lodge Orchard, 90 Rush Lane, Mount Pisa 
For those customers who are interested in visiting the Orchard, and to thank you for your support we are offering a pick up option. Note that we will notify you via email once we have harvested the cherries and can provide a better timeframe of their availability for pickup.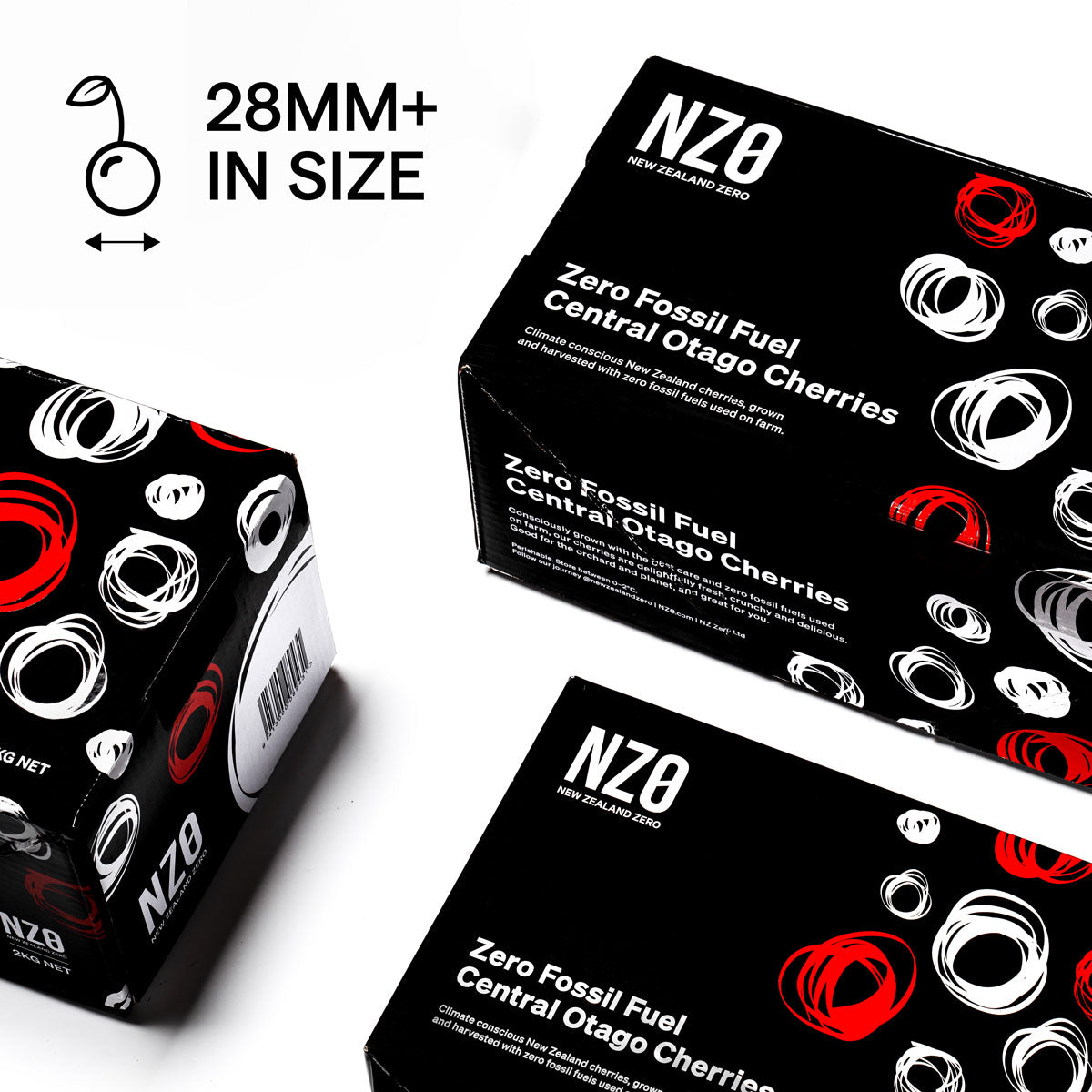 12KG Central Otago Cherries - 28MM+ or larger. (6 x 2KG Boxes)
Sale price

$296.00
Regular price
Choose options