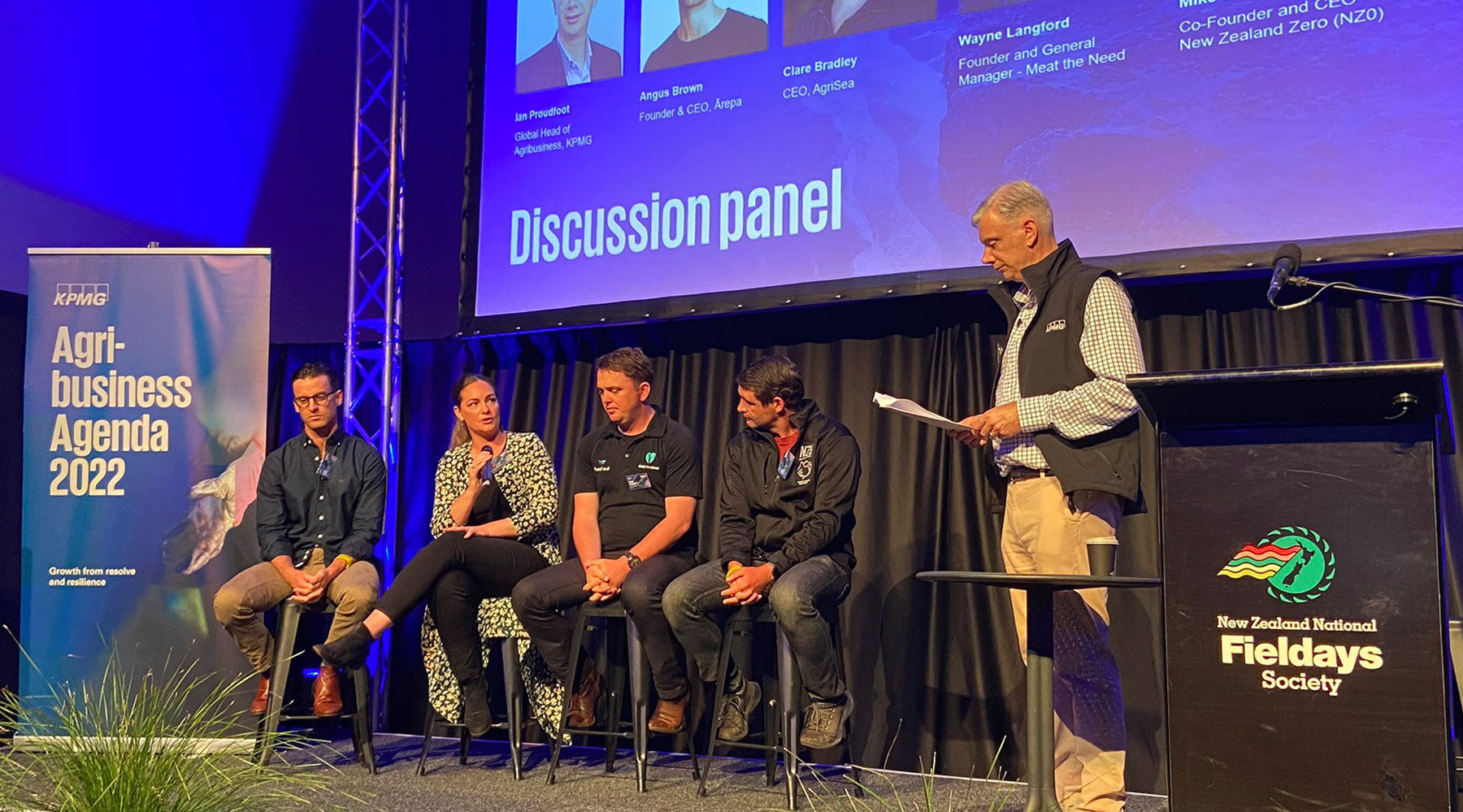 KPMG Agribusiness Agenda Event and Opening of Fieldays.
The Southern Hemisphere's largest agricultural event, Fieldays, was recently held in Hamilton. Considered the perfect launchpad for cutting-edge technology and innovation in the agricultural industry, it was a significant honour to be one of four industry leaders speaking at the KPMG Agribusiness Agenda's opening breakfast event. 
Attended by the Hon Damien O'Connor (Minister of Agriculture), the Hon James Shaw (Minister for Climate Change), the Hon Stuart Nash (Minister for Economic and Regional Development), and the Hon Meka Whaitiri (Minister of Agriculture, a co-worker) among hundreds of other attendees, the event provided the opportunity to launch the second phase of KPMG's Agribusiness Agenda, Growth from resilience - Insights into action.
NZ0 CEO Mike Casey covered several topics, including how we are taking action as an organisation, the challenges we are facing and most importantly the opportunities that have arisen as we continue on the zero fossil fuel journey.
Alongside other esteemed organisations such as Arepa, AgriSea, First Light Foods, T&G Global Limited, Chia Sisters, Lake Hawea Station, AgResearch, The New Zealand Food Network, and Meat the Need, NZ0 has also been featured in KPMG's Chapter 2 agenda detailing how these organisations are creating pathway(s) towards a lower - or in NZ0's case, zero - carbon future. 
The Agenda can be accessed here, and we extend our thanks to KPMG New Zealand and Ian Proudfoot for inviting us to be on the panel.