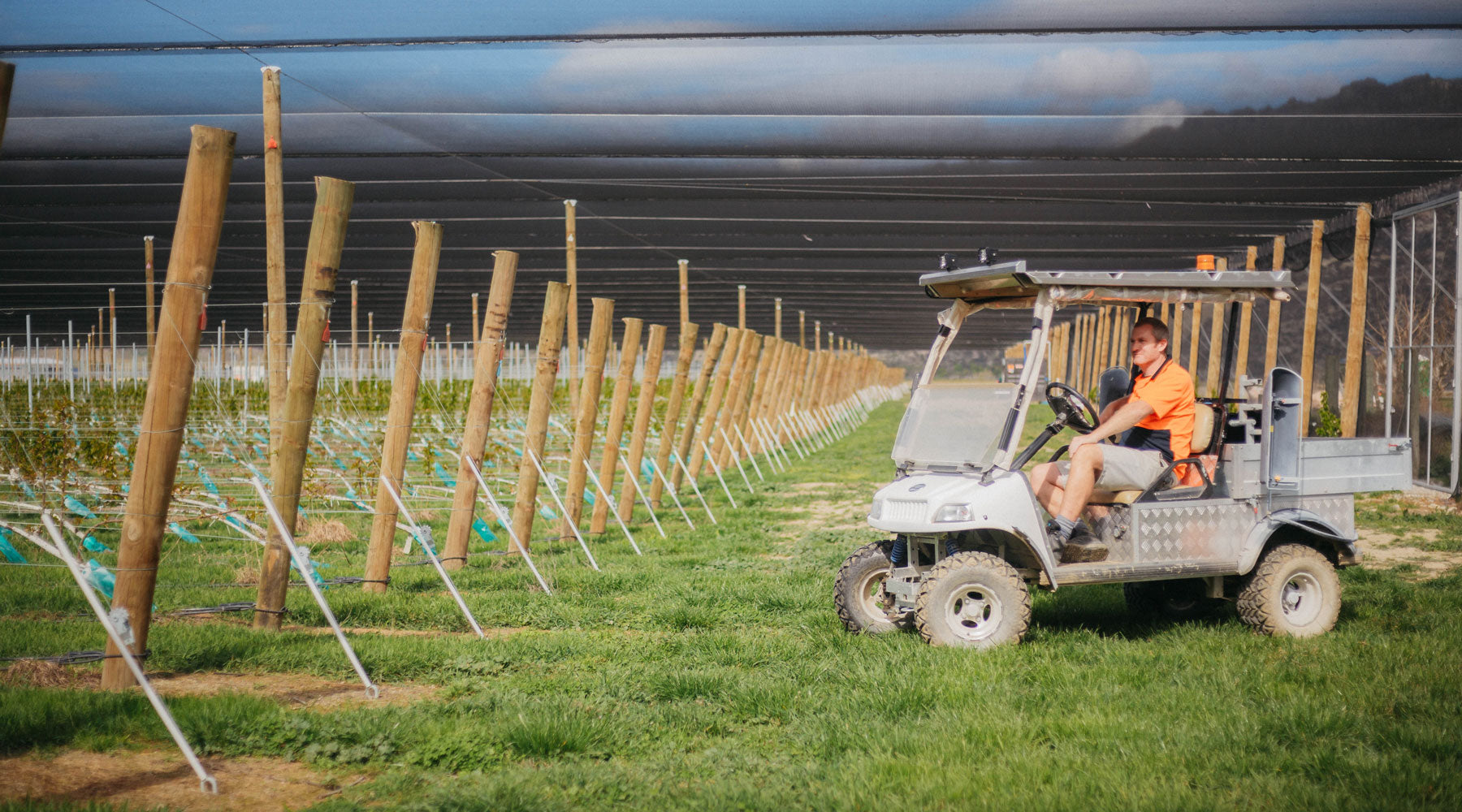 Environmental changes are spreading within the New Zealand cherry growing community
As the countdown for the first electric tractor in the southern hemisphere arrives, the excitement of the staff at Forest Lodge orchard is growing. Within a few months, this will be a reality and yet another first for New Zealand agriculture. But for now, the march must continue towards de carbonisation and emission removal in any way possible.
For some international staff, this includes the first taste of true New Zealand farmer, number 8 wire mentality. If we can't buy it, we will make it. With no excuses.
As this mentality has been embraced, one result has been the creation of what can only be described as a "Super Cart". While not suitable for 18 holes on a Sunday anymore, it's perfect for orchard work. This highly modified golf cart is an impressive clean green utility vehicle and is also the current vehicle used for orchard spraying.
This adaptation was so successful, not only has Forest Lodge ordered another one, but two neighbouring orchards have joined the movement towards electrification, purchasing their first electric equipment. Beyond the impressively low operating costs, all three growers find these machines much more practical than petrol quad bikes. It's a triple win - for the growers, staff, and the environment.