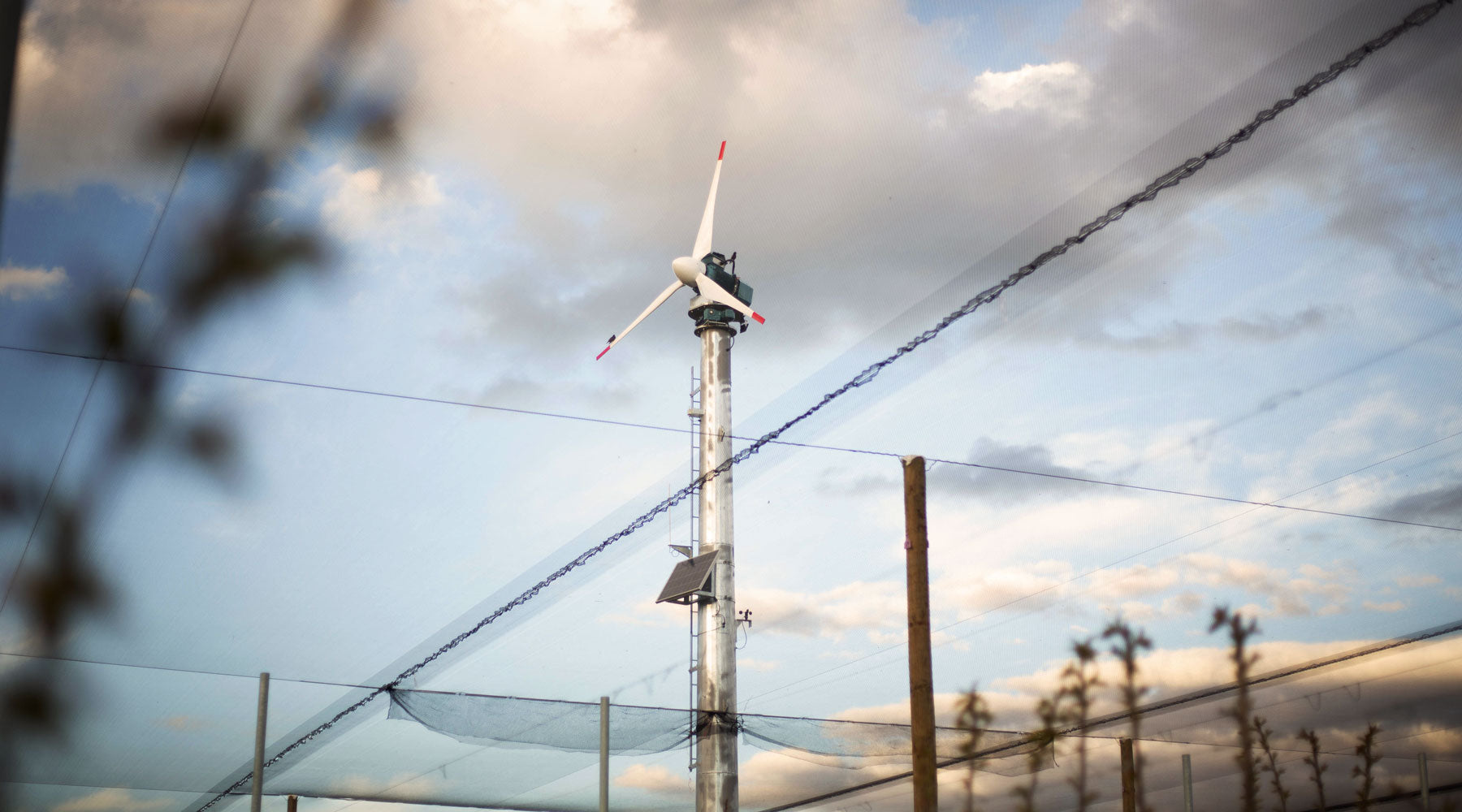 A roaring success, NZ's first electric frost fans.
As Otago cherry trees awaken from their winter dormancy, new, fragile buds begin to emerge. These are the first sign of the seasons new crop but are highly susceptible to frost damage, resulting in lower yields and poor-quality fruit.
Traditionally growers use diesel powered fans that burn 30-40L of fossil fuels per hour to mitigate this. The fans' role is to circulate warmer air from the inversion layer through the trees to maintain a suitable temperature. While the results for the crop are positive the environmental impact is huge. As it turns out, these emissions are entirely avoidable, with the benefits of electrification going much further than just carbon emissions. Electric farmers can now run frost fans for longer with lower operating costs for higher quality, higher yielding crops.
While New Zealand's First electric frost fans were installed in November 2020, they remained untested in the central Otago climate. This season they were given their first chance to prove themselves in the field and did so with flying colours.