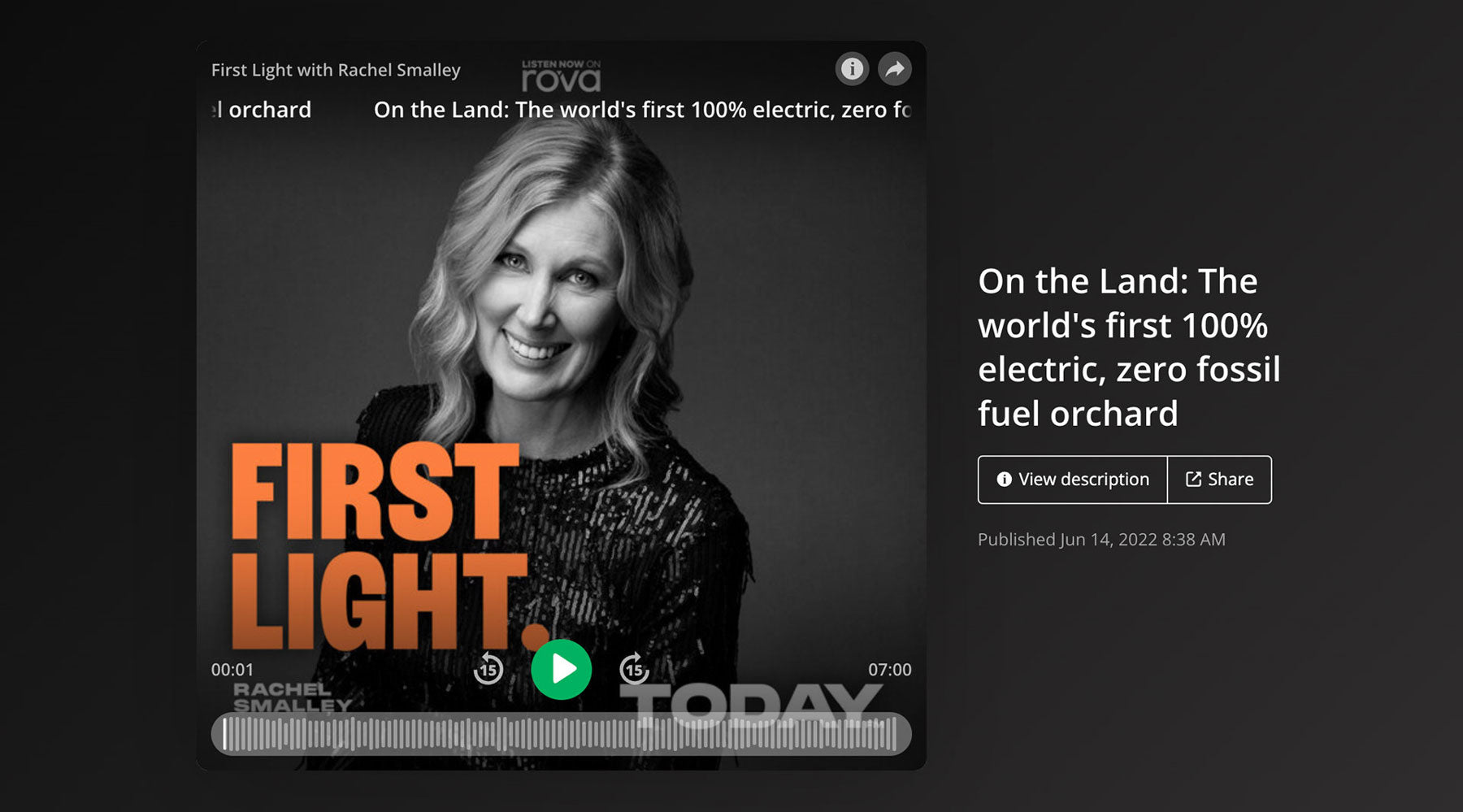 Radio interview. On the land: The world's first 100% electric, zero fossil fuel orchard.
As you've no doubt probably gathered by now, we're pretty passionate about about our zero fossil fuel cherries and the movement as a whole, and last week Rachel Smalley from First Light on Today FM interviewed one of our co-founders, Mike Casey.
While a fairly concise interview, Mike and the host Rachel Smalley ran over the nuts and bolts of the operation, and why our produce are the sweetest and greenest fruit in the world.
Key topics covered included:
Overall lower energy costs due to electrification, but also extending to a smaller power bill as a result of renewable energy use. 
What aspects of farming can, and have been electrified and the resulting benefits.
How other growers can become involved in this journey, and transition to climate conscious practices.
The increasing demand from consumers for climate conscious produce and food, and how we plan to continue to push the boundaries. 
To hear the complete interview, listen via the link.