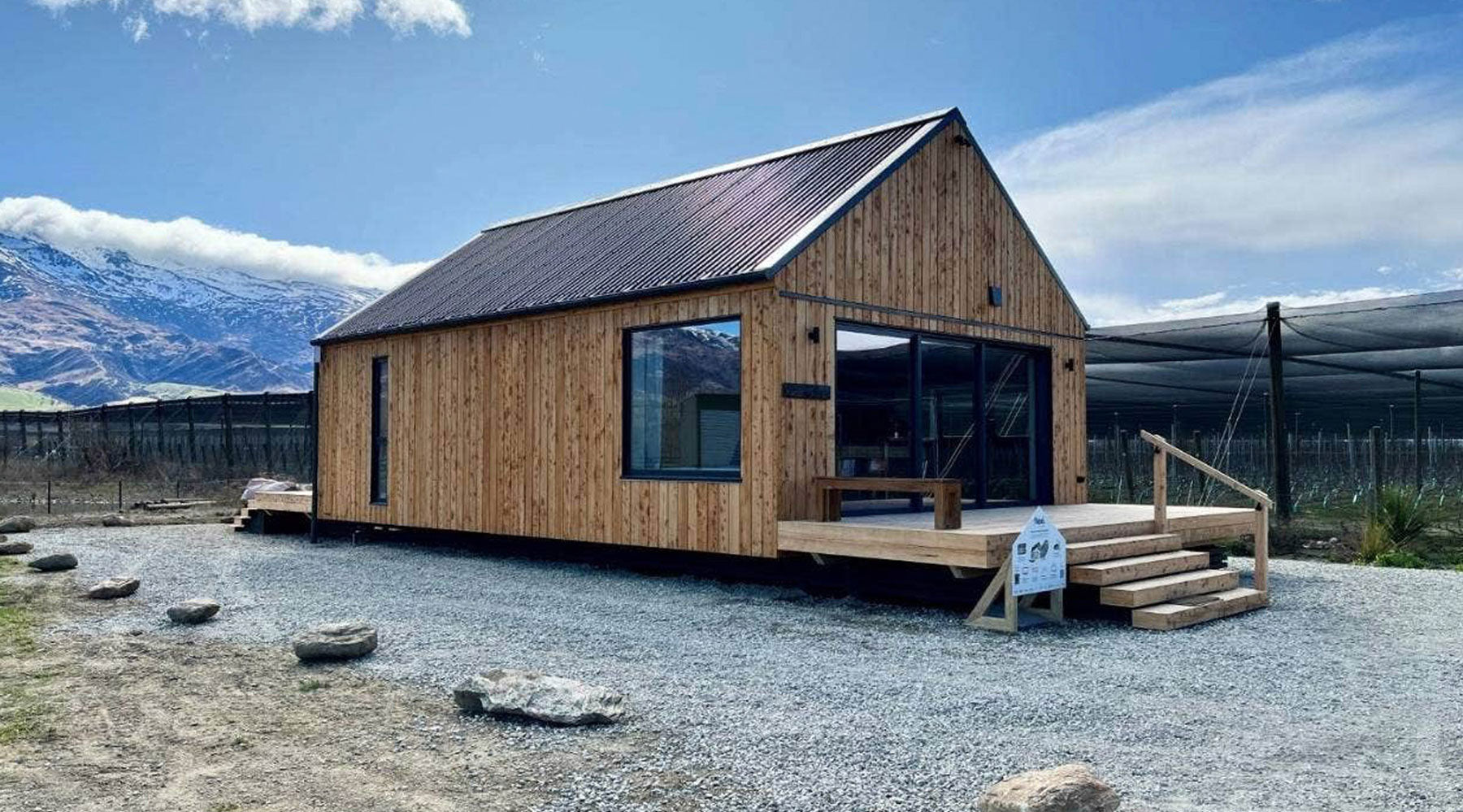 Flexi House - Built for change.
At NZ0 we enjoy collaborating and supporting people and businesses that are aligned with the direction we're heading, and it's important to add that this isn't necessarily industry specific to the agricultural or horticultural sector. 
An example of this is Flexi. Led by André Heller, Flexi is challenging the traditional way houses are built in Aotearoa. By reimagining the way houses are designed, constructed and delivered, Flexi is using offsite construction to build better houses, more sustainably, and faster. 
So why are we interested in Flexi, and how does it differ from other pre fabrication operators out there? The reasons are many, but some of the key ones that set Flexi apart include:
High Performance 
Houses are built using a 'high performance envelope', with rigid air barriers, mechanical ventilation, double thick walls, thermally broken windows and wool insulation to name but a few. A lot of the prefabricated panels that are created on the market do not contain all (or any) of these elements. By constructing the panels this way, they are effectively weathertight as soon as they are assembled and enclosed.
Scalability, cost and selling components
With Flexi you can start small, and expand easily as your family and situation changes. You can also downsize and sell your house components on the resellers market if you no longer require the panels you've had to date due to downsizing or upsizing. A great quality home solution for growing (or shrinking) families. 
This ease of scalability also means that entry into the market may be easier from a price point perspective, and as the owners financial position improves, expansion opportunities still are there.
Traditional pre fabricated/modular homes vs Flexi
Traditional prefabricated houses and modular homes are typically limited by what can fit onto the back of a truck. Flexi houses on the other hand offer a unique level of customisation, and can be easily transported and assembled on site.
We've been excited to support Flexi, and so embraced the opportunity to have the first Flexi house built at Forest Lodge Orchard. Operating as a workers quarters during the peak season, and Euan White's (Orchard Manager) office during other times, the build gives us the chance to further embrace the sustainable and climate friendly operations that we strive for. It also allows Flexi to test their prototype as part of an ongoing process and see how they can refine for future builds.  
And so on Monday 11th July, two trailer loads of pre fabricated panels were delivered to Forest Lodge. Over the next 13 (working) hours - 1 and half days - the panels for the walls, floor and roof were assembled creating a weathertight structure which was absolutely crucial in the mid winter Central Otago season. To have this building assembled and weathertight in just 13 hours is a true testament to the energy, passion and attention to detail that André and his team at Flexi have. 
All in all, the time taken to complete the physical house to the point of completion involved 7 weeks in the Makers Fabrication factory, 13 hours to achieve weathertight assembly and 6 weeks of fit-out onsite at Forest Lodge. A touch over 3 months in total from start to finish. 
As mentioned, this build is the the prototype so there will also be continued testing as in the short term. An example of this already is the recent Blower Door Test demonstration (to determine to what degree the house is airtight) which gave a pre-line ACH of 1.29. To put that in perspective, a conventional new build in NZ would typically achieve 7-10 ACH, while the PassivHaus standard is <0.6 ACH. Phenomenal numbers indeed. 
We're excited to have the house finalised and ready to go as we hit spring and the busy lead up to harvest. André and the team at Flexi will continue to provide updates around testing and how the house is going, so we would encourage anyone interested in Flexi to visit their site and/or reach out to André who is always more than happy to chat and get stuck into the details. 
Congratulations on the build team Flexi, and for having us as part of your journey.