Article: The Monarch Tractor has arrived!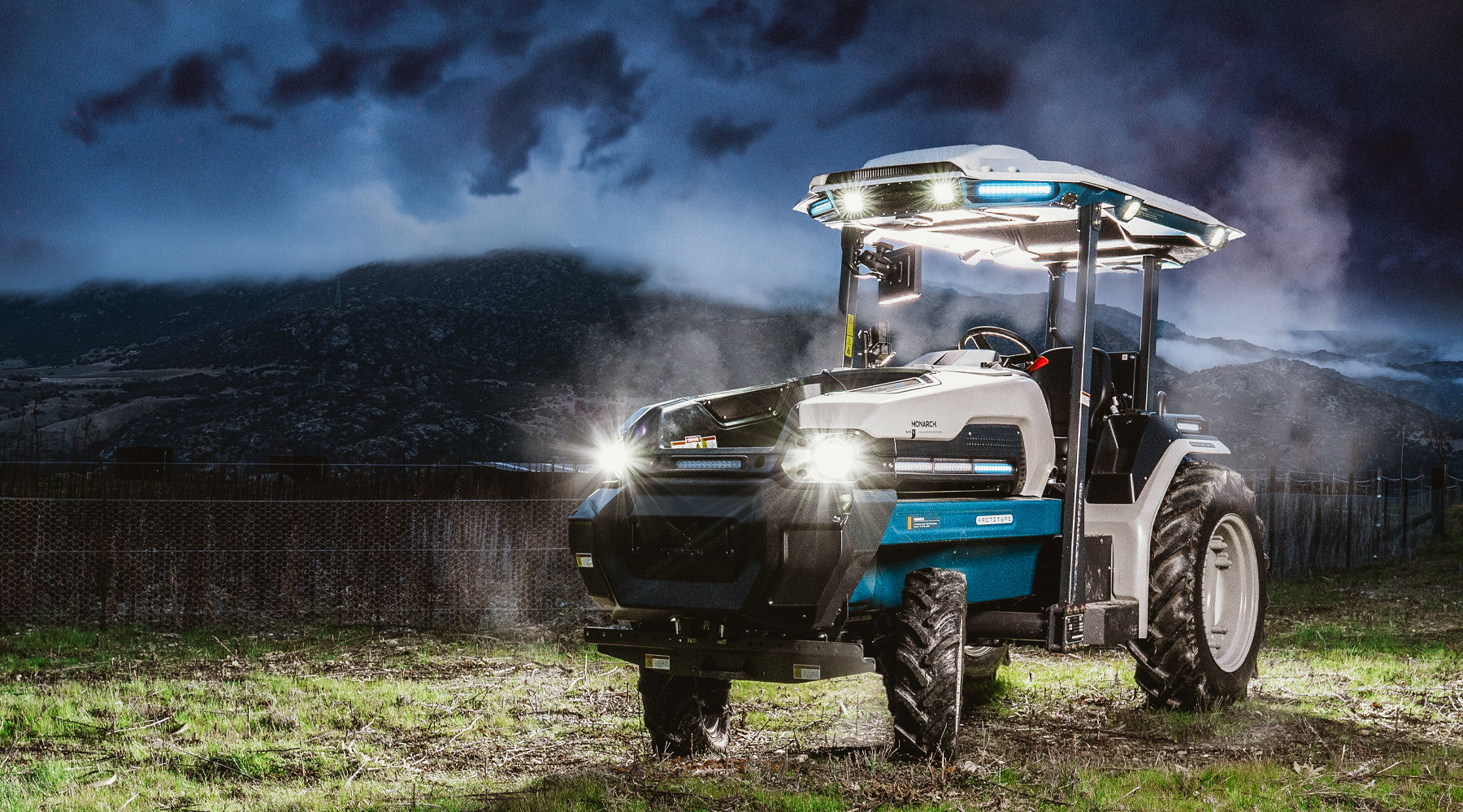 The Monarch Tractor has arrived!
We've talked about it for quite a while, but the Monarch tractor has finally arrived and is now in action at Forest Lodge Orchard.
As we've mentioned in several blog and social media posts, the Forest Lodge and NZ0 team have worked closely with the Monarch team to ensure alignment. We aim to make Monarch (and New Zealand) proud as the first customer outside of California to receive this incredible piece of technology.
In July, we hosted a showcase tech demo in Central Otago, New Zealand. Here, the world's first 100% electric, driver-optional smart tractor was deployed at our zero-fossil-fuel orchard. In the words of the co-founder and president of Monarch Tractors himself:
"I've been on this adventure for 5+ years to create the tools for the farm of the future, but last Friday (at Forest Lodge) was the first time I actually saw the farm of the future with my own eyes."
Around 200 attendees joined us to witness the unveiling of the Monarch MK-V at Forest Lodge Orchard and to watch the MK-V autonomy demo. We had the honor of hosting several Ministers, MPs, and VIPs, including Hon Damien O'Connor (Minister of Agriculture and Minister for Trade and Export Growth), Karen Ross (via Zoom - Secretary of the California Department of Food and Agriculture), Hon James Shaw (Minister of Climate Change), Hon Rachel Brooking (Associate Minister of the Environment), Joe Mooney (MP for Southland), Richard Briggs (Energy Efficiency & Conservation Authority (EECA) Group Manager for Transport), Praveen Penmetsa (CEO Monarch Tractor), and Jake Winters (Chief of Staff at Monarch).
The day featured the Monarch autonomy demo showcasing various capabilities before moving into the orchard to perform an Autodrive operation. Both Ministers test-drove the MK-V, demonstrating how simple the tractor is to operate.
From a farming perspective, this fully electric and driver-optional tractor will transform how we grow, produce, and harvest cherries. It charges from our own solar array and can complete tasks without a driver in the seat, optimizing operations, reducing labor costs, and enhancing our ability to monitor changes across the orchard, including aspects like pest control, growth, and maintenance.
The tractor not only performs in a traditional sense but also generates significant exportable power, allowing us to run a variety of tools, chargers, and implements directly from the tractor. Effectively, the tractor becomes a charging or battery station right in the orchard.
From Monarch Tractors' perspective, sending a tractor to New Zealand marks several exciting firsts. While MK-Vs (Monarch's tractor type) are currently at work on U.S. farms, Monarch's ultimate goal is to deliver sustainable, profitable farming worldwide. New Zealand, as Monarch's first international deployment, serves as an ideal demonstration and testing ground. This demonstration in New Zealand expands Monarch's potential to showcase sustainable farming internationally. Furthermore, having a working relationship with a farm in the Southern Hemisphere provides year-round testing and development opportunities.
Euan White, the Orchard Manager at Forest Lodge, remarked;
"Honestly, the opportunities are huge with a machine like this, and we are looking forward to exploring other applications not only around the orchard but also in the community."
Launch Video - Monarch
Below is a slick promotional video put together by the Monarch team summarising the days events with comments from various VIP's and people who attended the day. 
Monarch Article
Monarch Tractors also wrote a fairly in-depth blog post that spoke to their reasons behind working with NZ0 & Forest Lodge and the first farm/orchard outside of California and the USA. Their article can be read here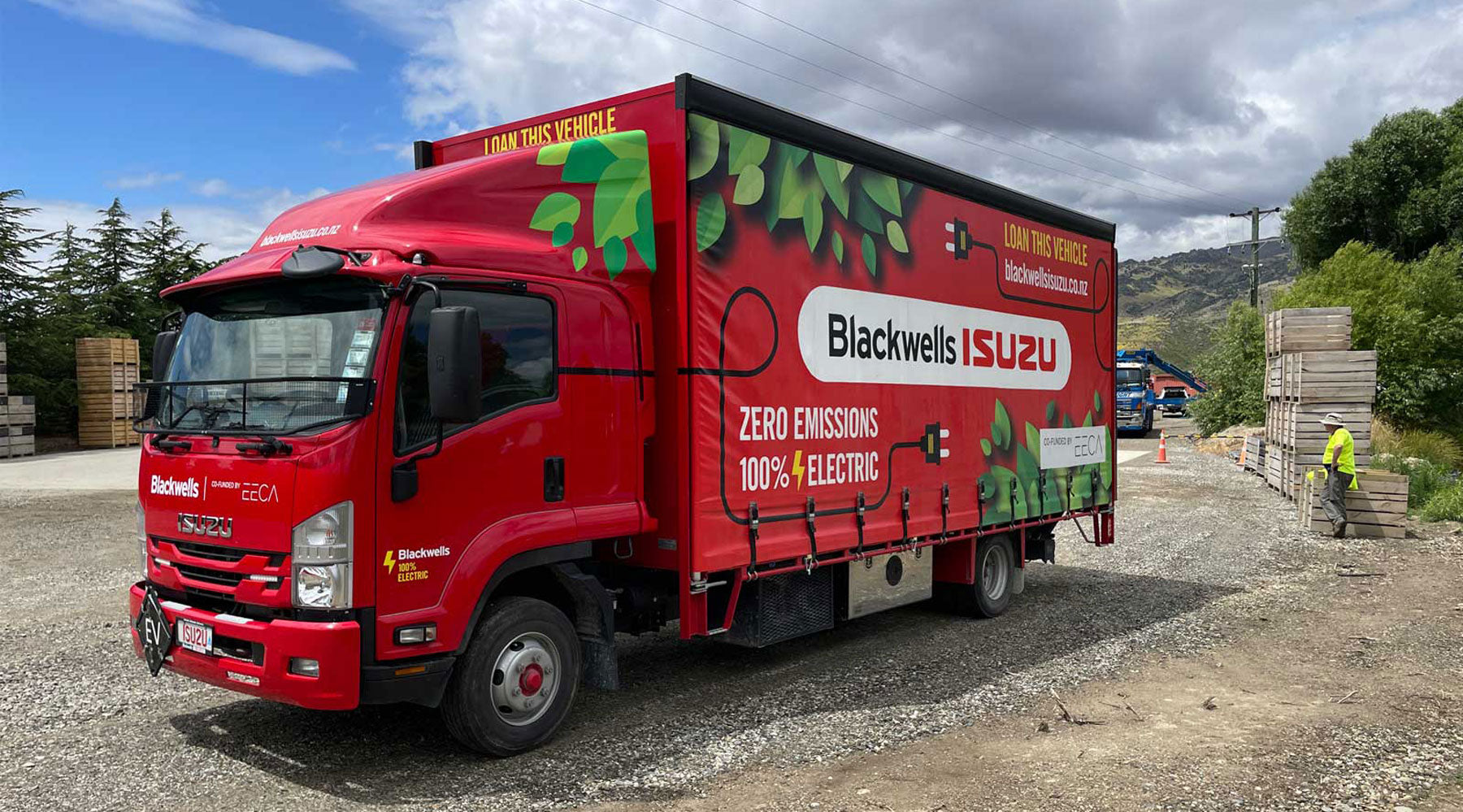 EECA
Trialling an 11T Electric Truck
Trialling an 11T Electric Truck During our 2022/23 cherry harvest, we had the opportunity to trial an 11T electric truck and push our zero fossil fuel use past the farm gate to the packhouse and fu...
Read more