Sustainability sells. The end of our first cherry season.
And with that, we are heading towards the end of our first NZ0 cherry season!
As a young, but determined business, we have been very proud of the progress we've accomplished to date. A significant amount of hard work has been put in - from the orchard crew, pickers, packers, transporters and everyone and anyone in between - to get our zero fossil fuel, export quality cherries right to your local supermarket.
While the cherry season is both a blessing and a curse (blessing because cherries are just so damn good, but a curse because they're only available for a short window) getting to the end of our first season of NZ0 cherries has taken a massive amount of effort and work. Setting up our zero fossil fuel, renewable energy operation over the past three years has been a momentous, but incredibly satisfying journey. 
And this is not to mention the massive year 2021 was in preparing our first harvest, with help from all across the industry (and outside the industry) helping maintain the orchard, rain, hail or shine. With the end result producing the sweetest, crunchiest cherries possible, and all fossil fuel free. It would not have been possible otherwise and a massive team effort, with our sincerest thanks to everyone involved, including (but definitely not limited to) AGMARDT, Farro Fresh and Opal Packaging to name but a few. 
For our harvest, we ended up having two picks and deliveries to our retail partner Farro. By doing so we maximised the freshness and sweetness of our cherries, ensuring we not only met, but exceeded our highest quality standards possible. 
Our first pick was one of our main varieties 'Lapin'. Picked and delivered during the 2022 New Year's week, it was our first cherry variety at optimum brix (sugar) levels. Another of our varieties 'Sweetheart', is a slightly slower maturing variety and was harvested approximately a week later than the Lapin's. By staggering our harvests, it provided confidence to our consumers that the NZ0 cherry punnets they were buying were not only sustainable, but undeniably fresh, a strict requirement for our produce.
In the coming years as our other varieties become fruit bearing, we will not only be able to extend our availability window on both sides of the season, but also be in a position to offer the 'Rainier' variety, a white/golden fleshed cherry, with a unique pink blush and sweeter taste than your common red cherries, we can't wait to share them!  
With all of our punnets nearly gone from the shelves at Farro, we couldn't be happier with the level of consumer support in choosing our zero fossil fuel cherry alternative. As we had hoped, if the choice is there, shoppers will make a conscious effort to support change and the future we all need to believe in. With the positive feedback and messages we have received over the last few weeks, our vision of zero fossil fuel food has been reinforced to continue to build on, and bring, sustainable food options and a larger range to the shelf in the future.
Thank you to all our customers and supporters of the zero fossil fuel movement. It is only though this support that you have shown that we are able to move towards a cleaner, greener and healthier industry. While the cherry season has wrapped up for NZ0, you can be assured that our work hasn't, with the NZ0 team continuing to grow our vision, produce and community for the next, and following seasons.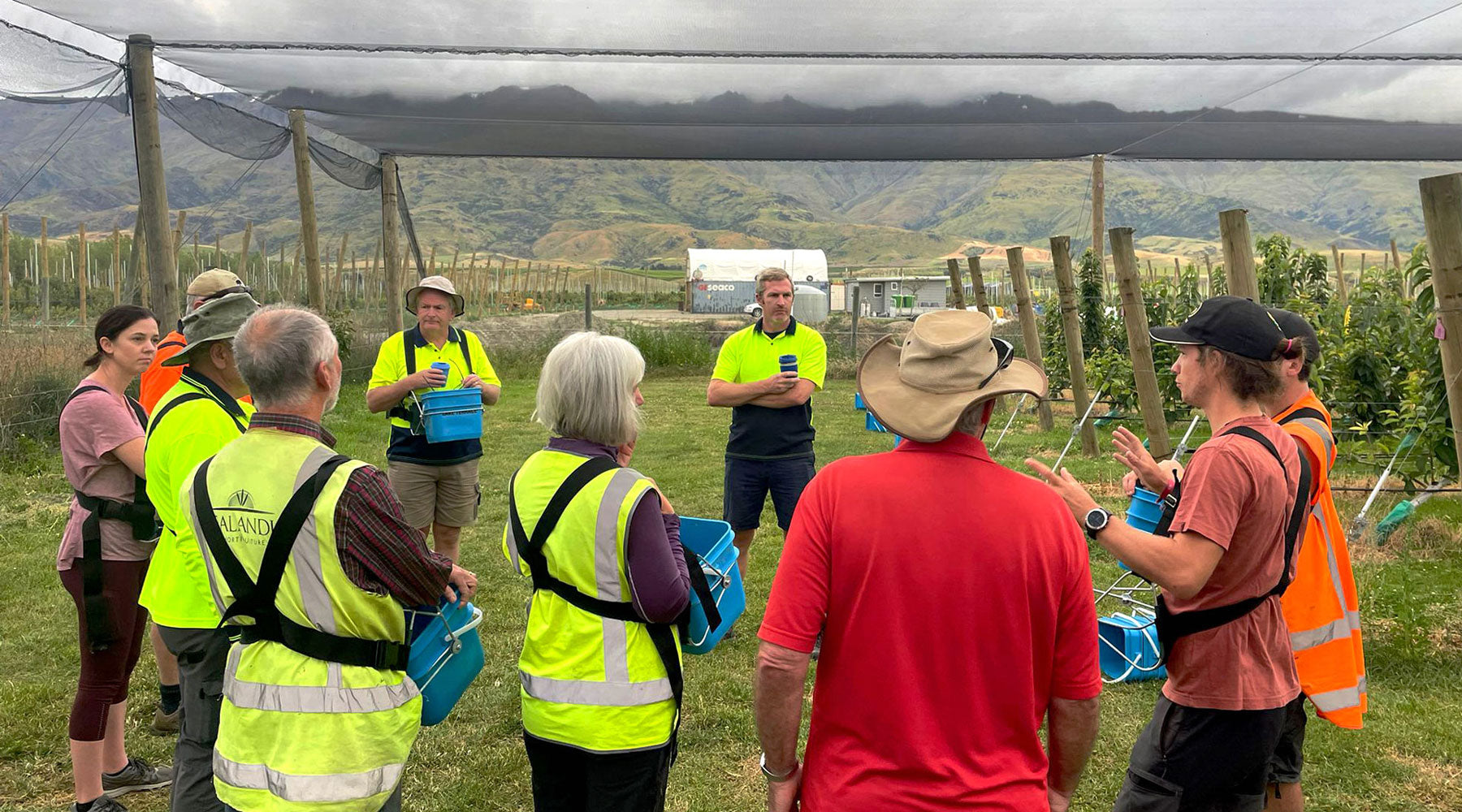 Cherries
NZ0 Cherry Harvest Time! After a somewhat long and deliberate build up, on the 28th December we successfully completed the partial harvest of NZ0's first produce harvest at Forest Lodge Orchard in ...
Read more